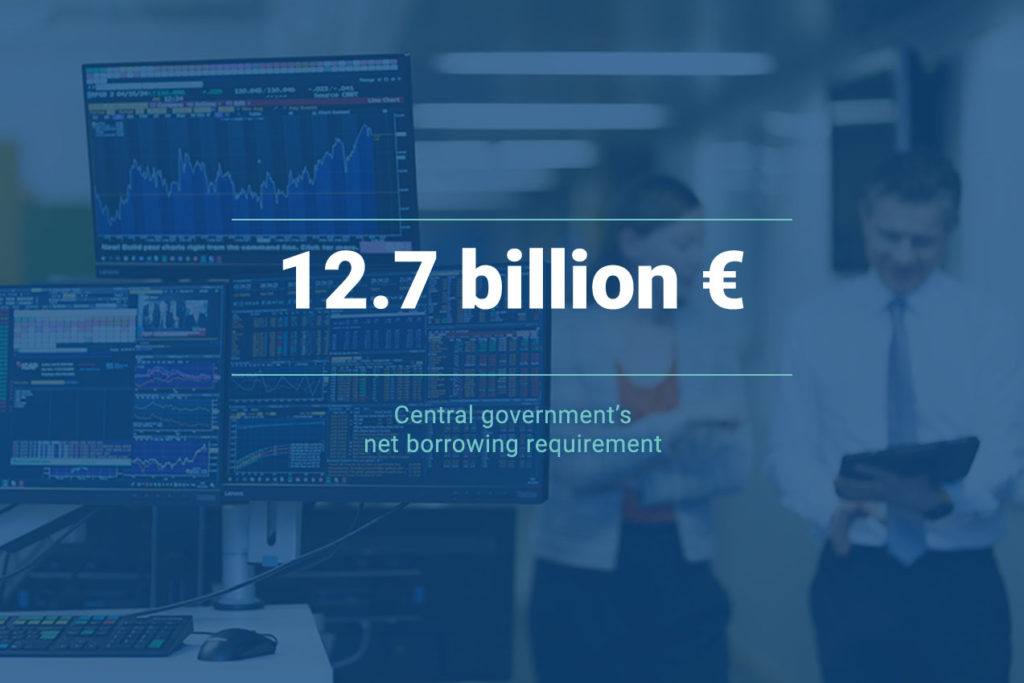 The Government submitted its second supplementary budget proposal for 2020 to Parliament on 9 April. The proposal increases the central government's net borrowing requirement by EUR 9.4 billion, which means that the central government's net borrowing in 2020 will be approximately EUR 12.7 billion.
These figures do not take into account the effects of the third supplementary budget proposal, which is to be submitted in May. The amount of central government debt at the end of 2020 is estimated to be approximately EUR 119 billion, which is around 52% of gross domestic product (GDP).
Through borrowing, the government seeks to pay off redemptions of central government debt and to cover any possible budget deficit. The aim of borrowing is to meet the state's financing needs cost effectively and in a manner that enables access to financing under all circumstances.
Read more about the supplementary budget proposal >