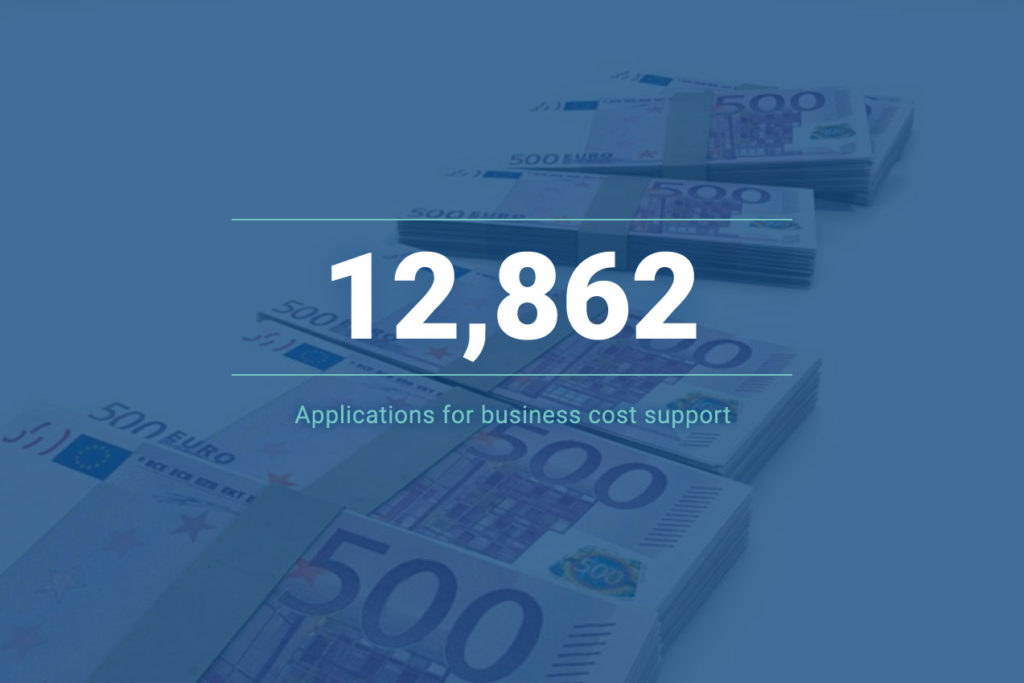 The State Treasury received a total of 12,862 applications for business cost support. The fixed-term support is intended for companies whose turnover has declined significantly due to coronavirus and which have costs that are difficult to adjust. The application period for support began on 7 July and ended on 31 August 2020.
Regionally, the largest number of applications came from Uusimaa (41%), Southwest Finland (9%) and Pirkanmaa (8%). In relation to the number of companies in the region, the largest number of applications were sent from Lapland (6.0% of companies), Uusimaa (5.1% of companies) and Åland (4.9% of companies). The majority of support applications (84%) came from companies employing less than 10 people. The sectors from which companies most often applied for support included grounds transport and pipeline transport, catering, as well as retail and wholesale trade.
Around 95% of the applications had been processed by 2 September, and a total of slightly more than EUR 111.3 million in business cost support had been paid to 3,327 companies. The processing period for business cost support applications will continue until the end of the year.
For more detailed statistical information on BUSIness cost support see the State Treasury website >
In the Exploreadministration.fi service, cost support is shown in the state's financial reports under item 32.40.43 Business cost support.